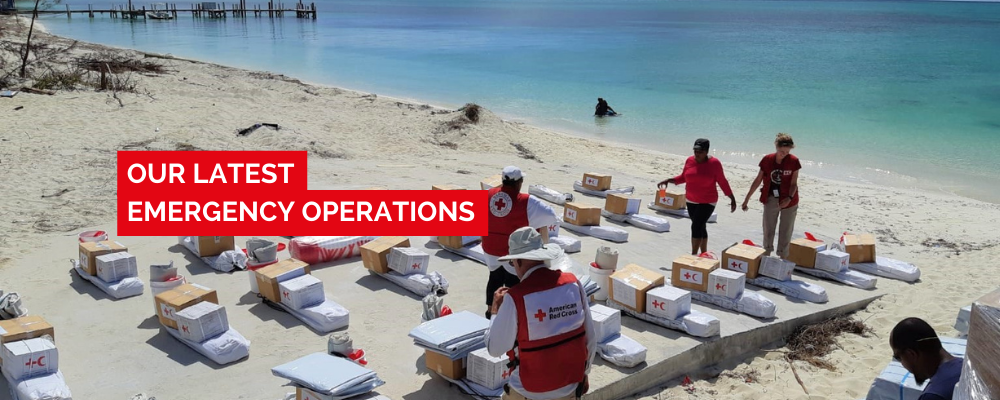 PIRAC assists Caribbean populations in all major disasters and works to develop capacity building actions for the resilience of Caribbean populations in the French territories of the French West Indies and in the Caribbean countries.
With more than 15 years of experience in the Americas and the Caribbean in disaster risk management (prevention, preparedness and humanitarian response), it is a privileged partner for the National Red Cross Societies of the region, which have signed cooperation agreements with it, including Haiti, Dominica, Barbados, Saint Lucia, Jamaica, Suriname, Guyana, etc.
In addition, through a strengthened operational cooperation agreement in May 2020 between the French Red Cross and the IFRC, PIRAC has become the key mechanism of the International Red Cross Movement for crisis and disaster management in the Caribbean.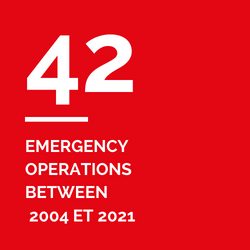 WHAT ARE THE EMERGENCY RESPONSE AREAS?
PIRAC operates throughout the Caribbean basin, which includes the Lesser Antilles, the Greater Antilles, the Guyana Plateau and Central America.
Due to its geographical position in Guadeloupe and its privileged links with actors in the Lesser Antilles, a majority of emergency operations (52%) were carried out in this area.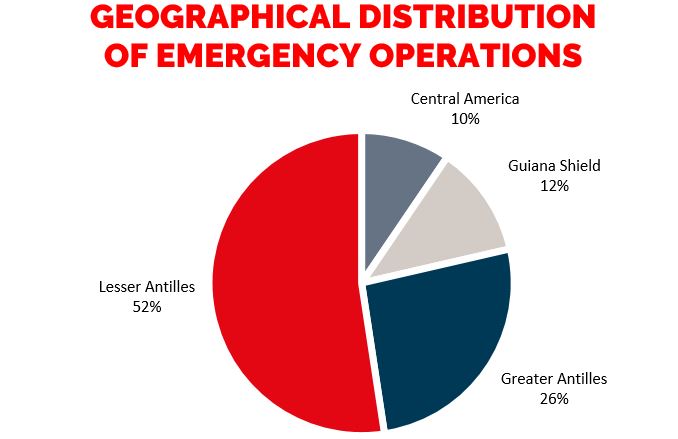 ON WHAT TYPES OF DISASTERS DOES PIRAC INTERVENE?
The hazards that occur in the region are multiple and require adapted responses. Whether it is floods, hurricanes, earthquakes or epidemics, PIRAC works in coordination with the region's actors to provide an effective emergency response.
Hurricanes are the most frequent disasters in the Caribbean region.